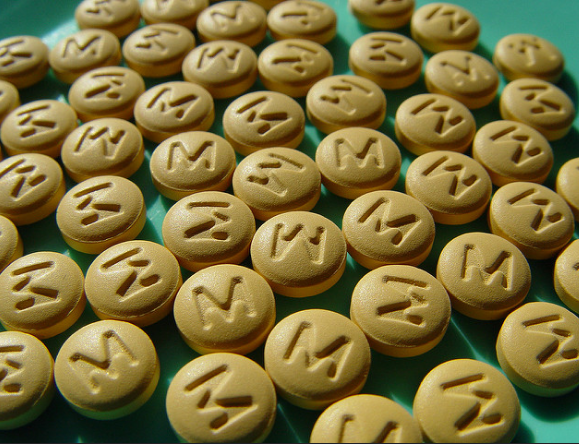 Opiate addiction is a severe form of substance use disorder. The primary task of opiate addiction treatment is to relieve abstinence syndrome that occur upon abrupt discontinuation of opiates. Various drugs can help achieve that. Flexeril (cyclobenzaprine) is a drug of choice in this case. It helps treat withdrawal symptoms.
What Flexeril is Used to
In medicine, flexeril is used as a muscle relaxant and antidepressant, which helps to relieve:
headaches;
skeletal muscle spasms;
irritability.
This drug is recommended for treatment of pain syndrome, spasms, effects of inadequate physical activities, injuries, stress after-effects, panic attacks.
Cyclobenzaprine produces its effects primarily at the brain stem and spinal neurons.
Flexeril for Opiate Withdrawal
It is obligatory that you should consult your doctor before taking up any medication therapy and follow his instructions on treatment. The flexeril can be taken only if there are no contraindications for it. It should also be taken into account that flexeril treatment may also worsen a patient's condition, so there should be an alternative plan for medical treatment.
Dosage
Initial dose is 5 mg, 3 times daily. If anxiety, insomnia, muscle and knuckle pains have worsened, dosage should be increased to 10 mg, 3 times daily. This drug should be taken with a fair amount of water (200-250 ml).
Flexeril should be taken at regular intervals. If you missed a dose, you can take it later. If you missed a few doses, do not take extra medicine to make up the missed ones. Just take the medicine at the next regularly scheduled time.
Additional tips
Try to keep to the following recommendations:
do not increase dosage if symptoms have not worsened; keep to the lowest effective dosage;
if your condition has not improved on the 3rd or 4th day of treatment, you should stop taking flexeril and switch to another drug;
consult your doctor daily;
maximum treatment period should not be longer than 20 days;
be cautious if you combine flexeril with other drugs.
You should also keep in mind that flexeril can also be addictive. Discontinuation syndrome can occur after you stop taking it.
Contraindications
Be cautious using flexeril if you have:
heart diseases & disorders (heart rhythm disorder, heart block, congestive heart failure);
thyroid diseases, like an overactive thyroid;
prostate adenoma;
glaucoma;
acute & chronic hepatitis;
Flexeril can cause side effects that may impair your thinking or reactions. This information is especially important for those who drive.
Overdose
If you have used too much of this drug, you may experience the following symptoms of overdose:
drowsiness;
shaking & tremors;
fast heartbeat and chest pain;
loss of appetite accompanied by nausea, vomiting;
delusional experience & hallucinations;
fainting.
If you experience anything from the above, you should promptly call your physician.
Side Effects
Long-term medicine treatment can lead to the undesirable side effects.
These may include:
fainting, headache, lack of coordination;
dry mouth or throat;
unusual thoughts or behavior;
fast heartbeats;
nausea, diarrhea, gas, dark urine, clay-colored stools (liver disorders);
difficulty urinating;
problems with vision.
Comments on Opiate Addiction Treatment
Opiate addiction treatment in one of the possible uses of flexeril. If can be used to treat some withdrawal symptoms like pain, insomnia and anxiety. Flexeril is therefore usually used as part of complete treatment program.
Self-medicating with flexeril alone, or in combinations with other drugs, is not advisable. Medicine combinations have a synergistic effect, but also increase risk of experiencing side effects and overdose.